Fact: There Are Ways to Prevent – or Completely Reverse – a Diabetes Diagnosis!
If You've Been Diagnosed with Prediabetes or Full Blown Diabetes, You Have the Power to Halt Its Course and Restore Your Body to Optimal Health
Thousands of men and women go to the doctor each year startled to come home with a diagnosis of pre or full diabetes.
It's shocking to you, and initially, you may be feeling emotions of anger, denial and sadness. This is all normal – but there's a silver lining I want to tell you about.
Diabetes is fully reversible.
Most people assume it's a life sentence – one where you're mired in painful injections and a routine of having to deny yourself the pleasures of food forever.
That's simply not true anymore! You have the power to hone in on how your body works and tweak your regimen so that blood sugar levels are no longer an issue for you.
Diabetes Can Be Scary and Life Threatening
Of course, this is a serious disease. It's not something you can sit back and think about later. You have to take the bull by the horns and address it today, right now – not months or years later when the disease has had time to ravage your organs.
This is a disease that breaks your body down at a cellular level, so you need a plan that tackles your cell health – and that comes through understanding a diabetic's nutritional, physical, and mental needs.
How is diabetes going to affect your life?
If you let it run its course, you'll see signs and symptoms of your body not being able to handle sugar very well. You'll experience little things like tingling in your extremities. But this eventually boils over into much more serious damage of your organs, leading up to failure and possibly death.
Does a reversal of diabetes mean you can fix the problem and go back to your old ways of over-eating junk food, lying around or letting stress run rampant? No. But it means you'll be free from the grip of worry about the disease because your numbers won't be a threat to your longevity.
In my new book Preventing or Reversing Type 2 Diabetes, I'm going to give you the tools you need to topple the disease once and for all. If you follow it carefully, you'll begin to see more stabilization in your numbers and you'll feel good knowing you're capable of beating, not living with, this disease.
Diabetes Can Alter Your Life Dramatically
It's a fact that diabetics have to engage in lifestyle changes. There's no getting around that. But it doesn't have to be a process where you feel deprived, and even more stressed out after your diagnosis.
Instead, it can be a time of great liberation.
You'll finally be taking control of your health, because let's face it – those days of mindless eating due to stress don't feel very good once the calorie session is over. In fact, you feel out of control, your weight begins to soar, and the sluggishness you experience makes you feel hopeless.
You can have all sorts of problems from a disease like diabetes – not just physical, either. It can cause you to get discriminated against. It can wreak havoc on your personal relationships. It can put yourself and others in danger during low sugar episodes.
But it's not an end-of-the-world diagnosis, either. There's plenty you can do to take control of your health and little by little, change course so that your body is performing correctly and signs and symptoms dissipate completely.
You Can Either Control Your Diabetes or Let Diabetes Control You
There are many men and women who, when faced with a diabetes diagnosis, collapse into a pile of hopelessness and fear. They literally live at the mercy of diabetes, never once considering that they're the ones with all of the control in this situation.
In my new book, Preventing or Reversing Type 2 Diabetes, you're going to learn all of the things you need to know about harnessing your own power over diabetes. Your doctor will tell you to find the information on your own – or give you a few overwhelming resources.
You need a solid plan of attack and you need to feel empowered, not victimized by this whole situation. It's normal for you to go through that initial phase where you're resentful that your body developed diabetes.
But now's the time to fight back!
In Preventing or Reversing Type 2 Diabetes, my #1 goal is to help you simplify the life management process for revering your diagnosis using a two step process.
Step #1: Educate yourself about how a diabetic's body works.
Step #2: Implement an action plan to lower your numbers and live a normal life.
You can't gain control if you're having a pity party for yourself. You have to use the anger you feel to fuel you toward action.
You're going to benefit from these lifestyle changes in many ways that may not be directly tracked by numbers. You'll start to lose weight and look better. You'll have more energy than you ever imagined possible. And you'll see your stress subside so that life takes on a whole new meaning.
The Faster Change Takes Place, the Better Your Odds of Success
If you're reading this page, then you or someone you love has been threatened with or already received a diabetes diagnosis. Maybe you're just overweight and want to avoid it – or your numbers prove that as a pre-diabetic, full blown diabetes in on the horizon for you.
Either way, it's time to get started NOW, so that you prevent and reverse any damage that's been done to your internal organs due to the blood sugar levels and a lack of insulin management.
In my new book, Prevent or Reverse Type 2 Diabetes, you'll….
• Discover Exactly How Your Body Has Been Trying to Alert You to the Diabetes Diagnosis (Signs You've Been Missing All Along)…
• Learn How to Motivate Yourself By Understanding the Significant Complications of a Diabetes Diagnosis…
• See What You Can Do to Make Simple Dietary Tweaks That Don't Leave You Feeling Deprived, But Which Help You Eliminate Erratic Blood Sugar Numbers…
• Find Out How to Use Exercise to Control Your Blood Sugar Without Having to Inject Insulin…
• Plan Ways You Can Deal with Certain Dire Situations That Require a Medicated Solution (But It's Just Temporary!)…
• Implement a Plan for Your Life That Includes Dealing with the Emotional Impact of a Diabetic Diagnosis…
• See How the Management of Stress Factors in Your Life Can Help Clear Up Diabetes Fast and Effectively!
It's Time for You to Develop a Diabetes Reversal Action Plan
You have a couple of choices today. You can sit here, reading this page, and feel overwhelmed and ignore your diagnosis.
Or you can get inspired and excited about the fact that you don't have to wear the diabetic label for the rest of your life – not if you're ready to commit to caring for your health.
You need to download Prevent or Reverse Type 2 Diabetes right now – before another second goes by where you're allowing your internal organs to be decimated by disease.
Don't focus on everything that will have to be changed. It's a long term approach, not a sprint.
Your body didn't develop diabetes overnight and it won't be reversed overnight – but it will get there, if you're determined to see that happen.
Today, you have the opportunity to either help your body or leave it vulnerable. Your body does so much for you – isn't it time you get proactive about protecting it?
You can download Prevent or Reverse Type 2 Diabetes right now to your computer and read it instantly! For a one-time fee of $17.00, you'll be ensuring your health and longevity and refusing to be a victim of disease.
Click Here to Order Now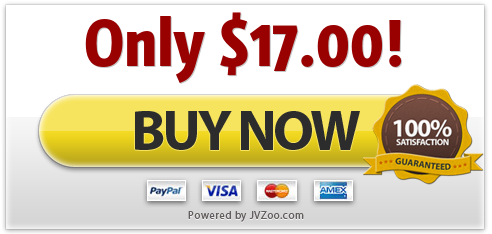 Your goal today is to take back control. You do that by educating yourself and then acting on what you've just learned. I want to help you do that.
JJ Jennings
P.S. Download today and you get my brand new book, Prevent or Reverse Type 2 Diabetes – which will help you change course on a devastating disease and regain your health.
P.P.S. If you're in pre-diabetes, or your diabetic state has been left untreated for awhile, then it's even more urgent that you act fast and get this process started before it goes to the next level.
Click Here to Get Started